Amazing End Of Tenancy Cleaning Results In Brent nw1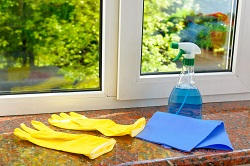 Why You Need Professional Move Out Cleaners?


You may think that you can get the job done on your own and save some money, however it is important to consider the following:


Time consumption. Cleaning and moving are very time consuming and when you look at it holistically, it takes a lot of energy just to move out and not to mention you have to deal with other issues too. That is why our Brent end of tenancy cleaners come in handy as they will save you time and make sure that everything is done accordingly.
Quality of service. Our professionals are specially trained for this type of job and understand how landlords look for perfection when assessing their property. Our Brent end of tenancy cleaners will provide a top standard service that your landlord or estate agent won't be able to resist and you will easily get your deposit back!
No need for additional manpower. If you would want to do the cleaning yourself, you would have to call a few people to help you with it but with us, all you need is one phone call and we will take care of everything from start to finish.
Special Offer From Carpet Cleaning Brent



Our professional movers with 15 years of experience are ready to deal with any end of tenancy clean job. We also offer discounts when booked together with moving services, so if you need a reliable and reputable company who can provide quality move out cleaning service then look no further than Carpet Cleaning Brent.

To make sure that our services fit your needs, we'll assess the size and condition of your property at first. After the assessment is complete, we'll be able to tell you how long it'll take us to do the cleaning job. We've got various packages that include different types of treatments such as deep carpet cleaning, kitchen degreasing, bathroom sanitizing and more.

On top of that, we use eco-friendly materials as much as possible like natural detergents, steam cleaners etc. As a result, not only do we provide top quality services but also make an effort towards taking good care of our environment. So don't hesitate give us a call on
today or email us for a free quote for our end of tenancy cleaning services in Brent.